Ask for per diem (rather than for a free cruise). Chances are, a reasonable per diem will cover much of your cabin cost.


Emphasize the value of the course (rather than the venue).


The course fee itself is less than charged for delivery in a typical classroom environment.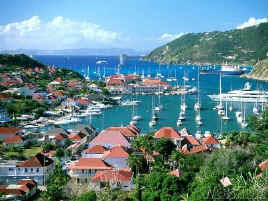 An outside cabin costs about the same as a seven-day stay at a conference hotel (an inside cabin is even less).


All cruises include a Saturday-night stay over -- so airfare cost should be on the low end.


No food or entertainment charges on the cruise - everything is included (except drinks).


If you can't get everything, try for the conference fee, airfare, and 5/7ths of the cabin fee (since course deliveries usually run just five days. You come out with an inexpensive one-week vacation!
A Tiburon Technical cruise course helps reward and retain high-quality employees.


On a Tiburon Technical work/vacation, you'll spend part of your time improving job skills, learning new techniques and technologies - a win-win.


Suggest that management allot you and your peers an annual conference budget. Employees are often in a better position than their bosses to assess which ones will provide the best value to the company and be most appropriate for information technologists.